Garfield High School
In Memory
Ramona Rentas (Williams)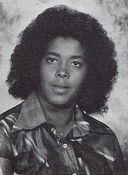 Ramona L. Williams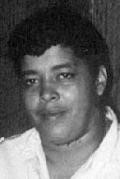 Obituary
Ramona L. Williams became one of our angels at the young age of 53.

She graduated from Garfield High School in 1978. She worked in business graphics at Shawnee Airway for over 15 years, as well as various restaurants over the course of her life.

Ramona was preceded in death by mother, Rosa (Mills) Rentas; brothers, Stephen J. Crews and Frank Guin, sisters, Gloria Rentas and Diane Gomez; grandparents, James and Sara Mills.

She leaves behind to cherish her memory, father, Jose (LaVordia) Rentas; sisters, Lynn Williams, Joi Williams, Nerieda Riley, Linda (Derek) Felton, and Renee Guin; brothers, Jose (Sharon) Rentas, Jr., Carlos (Carmela) Rentas and Alexander Rentas; nieces, Keisha Grice, Lisette Williams, Burieda Riley, Latrina Salaam, Sieda Salaam, Nerieda Bland and Kerieda Beavers; nephews, Marcus Grice, Bernards Mills, Hezekiah (Latreese) Grice, Stephen Crews, Antonio Mills, Roland Williams, Jose Rentas, III and Travonte Salaam; special cousins, Rita Marsh and Carrie (Kool-Aid) Marsh; special friends, Irene Geer, Alexis, Bit, Cherry, and Towanda Palm; and a host of other nieces, nephews, great-nieces and great-nephews, and great-great-nieces and nephews.

Funeral service will be held at 12 Noon on Wednesday, June 19, 2013 at Stewart & Calhoun Chapel, Rev. Will Calhoun officiating. Interment at Northlawn Cemetery. Friends may call at the funeral home on Wednesday from 11 a.m. until 12 Noon. Procession will form at 1067 Schumacher and condolences may be sent to 585 Diagonal Road, Apt. 1004, Akron, OH 44320.