Garfield High School
In Memory
Greg Telea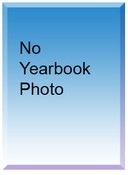 Gregory Thomas Telea
Gregory Thomas Telea, 46, went home to be with the Lord on July 9, 2006, at Akron City Hospital.
Born in Akron, Ohio, in 1960, Greg had been an area resident his entire life. He was the owner of his own roofing business, and formerly owned the Nicholas Wine and Beverage Store in Canton.
Greg is survived by his parents, Thomas and Clara Telea of Akron, and his sons, Nathan of Wadsworth and Nicholas of Green. He is also survived by his former wife, Mary Bacic, as well as many nieces, nephews, cousins, aunts, and uncles.
Cremation will take place. The family will receive friends Thursday from 5 to 7 p.m. at the Kucko-Anthony-Kertesz Funeral Home, 95 W. Waterloo Rd., where a memorial service will be held at 7 p.m. (Kucko-Anthony-Kertesz, 724-1281, www.kakfh.com.) AN ANTHONY FAMILY FUNERAL HOME


Published in Akron Beacon Journal on July 11, 2006